Meet our production engineers
Our production engineers are experts with extensive knowledge and skills in modelling, materials, tools and machining. Our engineers are always happy to help optimise your product for both your production and ours, ideally in collaboration with your designer. When experts meet experts, knowledge becomes know-how.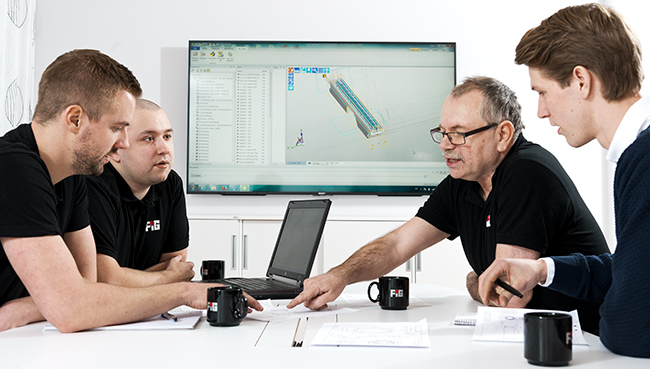 CAM Machining – Your digital short cut
Fast and accurate is a combination we like. It's why we work with CAD models and CAM preparation. They allow us to programme and simulate manufacturing – a great resource when creating complex parts. As you can guess, this is a short cut to the right product at the right cost. 
Choosing a cost-conscious strategy
It's all about doing it right from the very beginning. Our engineers conduct studies and provide product critique at an early stage to create the conditions to make your product as cost-effective and production-friendly as possible. We select the right machine for your component based on these conditions.